We are proud to announce our collaboration with the Ville de Montréal. In the coming months, our team will work with the city's Open Data team and their partners and provide software development services and consultancy supporting improvements to Montréal's CKAN open data website, enabling even better access to valuable information by the city and its residents.
By opening its data to everyone, the Ville de Montréal allows it to be widely used and reused for many different purposes. The results of this reuse can then be shared in the community, which creates a multiplier effect. Montréal's open data policy establishes the city's organizational scope and focus towards open data and its guiding principles. In providing open access to the data, the city encourages and enables public administration transparency, better democratic and social life, economic development, and organizational efficiency.
Ville de Montréal endeavors to provide greater accessibility to even more of its data on an ongoing basis. To accomplish this, they invest in open source technologies designed to facilitate data sharing. As a leading developer and implementer of this technology, Keitaro is taking an interactive agile approach, collaborating with Ville de Montréal on enhancements to their portal that improve the process and performance while ensuring the solutions we create meet the city's goals today and for the future.
Keitaro's engagement under this contract will provide improvement of the user experience (frontend) as well as general improvements to the backend architecture. Working closely with the Montreal team, initial work will include developing, implementing, testing code changes, coordinating deployments with the hosting provider and writing documentation.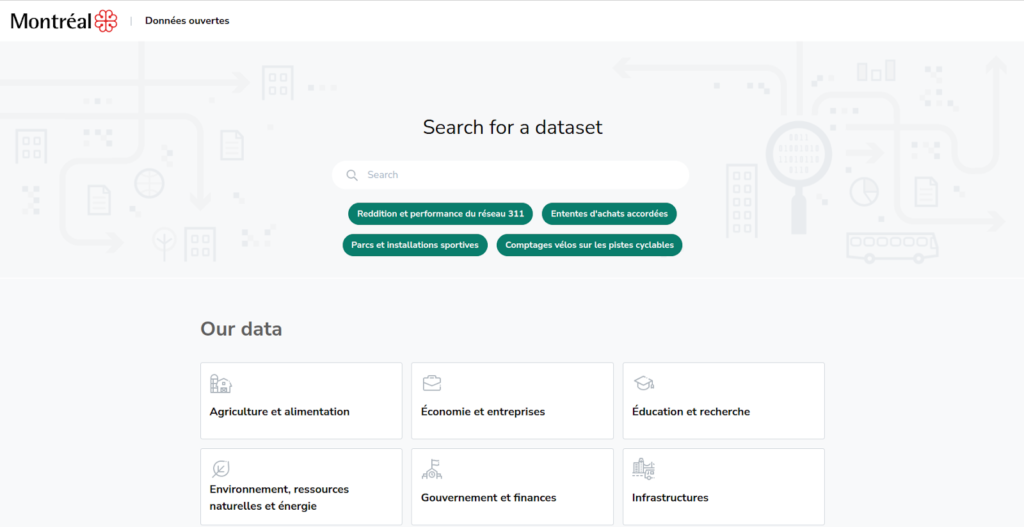 Keitaro is excited to support open data initiatives and be part of projects that promote this objective. As an active advocate and participant in the global open data community, Keitaro is honored to have been selected to help Ville de Montréal in their open data mission. We welcome this opportunity to apply our CKAN expertise to this project and participate in the evolution of the city's open data website.