Exploring AWT tools and insights, my experience.
Attending the AWS Summit 2023 in Paris was an experience that was both challenging and rewarding. As a DevOps Engineer, I was motivated to attend this conference to learn more about how can I improve using AWS tools and how to support virtually every application that I use on daily basis at my workplace. The conference took place in a large congress center in Paris, and it was attended by professionals from different industries and backgrounds. The schedule was packed with various sessions, workshops, and keynote speeches, and I was eager to attend as many as I could. One of the highlights of the conference for me was attending the speech from Mai-Lan Tomsen Bukovec VP of Technology AWS, who spoke about how important spark is and that everything comes from it.
So, since everything comes from one spark, and how important it actually is, we have living examples from the past. All things that have been invented come from one spark. So Newton invented gravity from a spark that went through his head, Tesla invented AC power just from one moment, and Spencer invented the microwave from just a flash that went through his head.
Everything is about that moment, where thousands of information are used to take that spark into reality. Collecting the dots – as we do with our data, where a spark can not be complete without test scenarios, and yes, there are millions of test scenarios, but all of that came from just one spark.
With these examples, she encourages me that every thought that I have on my mind can spark into existence if you know how to collect and merge all of the dots in your head, and of course, as long as it takes to put the idea into reality!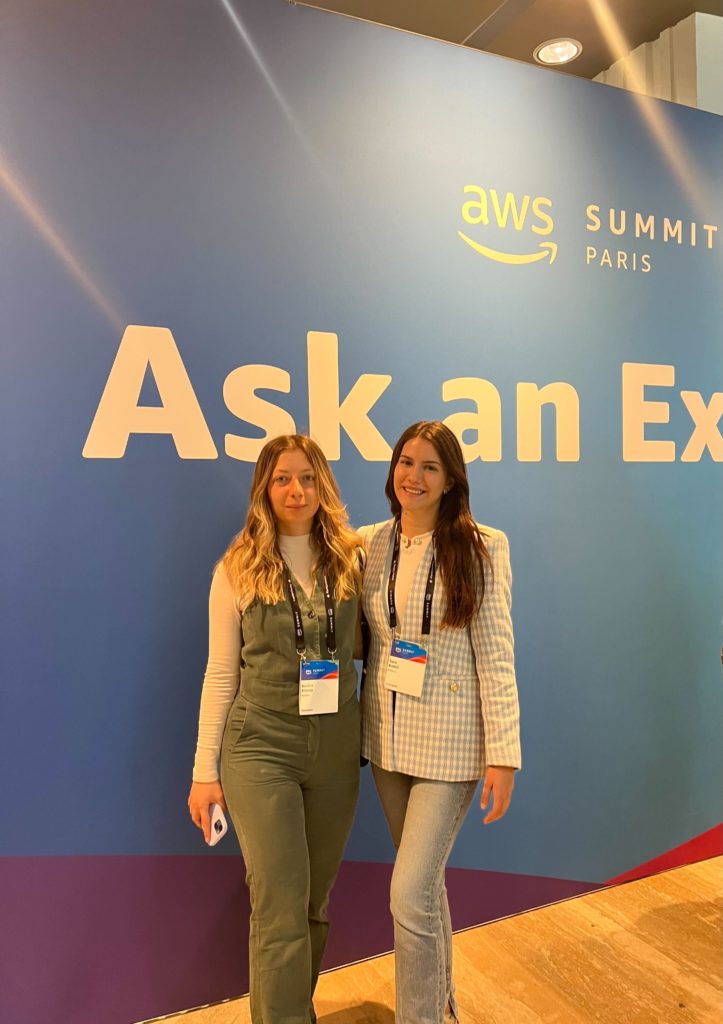 Highlights from the AWS Keynote Session.
During the keynote session of the event, numerous customers shared how they are utilizing AWS technologies to their advantage. For instance, one company demonstrated how they protect the personal data of millions of daily users by securing transactions through the use of AWS WAF Fraud Control account takeover prevention, alongside other security-focused AWS tools. In addition, the report on innovations from the previous year highlighted a total of 3332 new services across various areas such as security, storage, databases, and networks among others.
Explore partner solutions and best practices.
The AWS Summit hosted a dedicated partner booth where multiple partners showcased their solutions and integrations with AWS services. They provided live demonstrations and interactive sessions for questions and answers about the solutions that they are offering and their integration with AWS. I had the opportunity to gain valuable insights into the Gitlab DevSecOps booth at the AWS Summit, in relation to the shift-left mentality and best practices for implementing it in the regular developer life cycle. This was particularly relevant to one of my clients who is currently implementing this approach. During my discussions with the Gitlab team, I was able to get answers to many of the limitations and challenges of implementing DevSecOps, about the future enhancements that will be added to the platform, and some features that the client was asking but for now will not be developed. Also, there were a lot of workshops where we were going through hour-long deep dives into each subject from a speaker with a very good background, who was demonstrating the hands-on method. The speakers were knowledgeable and provided practical examples of how to implement these practices in real-world scenarios.
Networking and panel discussions.
Other sessions that I found valuable were panel discussions on the challenges of AWS adoption. It was interesting to hear the different perspectives of the panelists, who represented different companies and industries that work with AWS tools. While the sessions were insightful, I found that networking with other attendees was equally valuable and a welcoming community and a group of thoughtful individuals whose sole purpose in life is to share their knowledge and ideas with a group of like-minded peers. I was able to connect with other engineers who shared my interest in DevOps, and we had some interesting discussions about the best practices and challenges we faced in our work.
Also, I found very interesting the " Ask an Expert" area, where you can ask AWS engineers whatever you want and they will make you a short solution presentation about the problem you have asked. There were a bunch of engineers who have insightful experience where you can feel like 'getting a touch from professionals. Like most of the tech world, the attendees and speakers alike were all excited about technology and eager to share their latest projects or talk about the most recent release they found on AWS and why it makes everything else obsolete.

Advancing as a DevOps engineer, reflection on the impact of attending AWS Summit.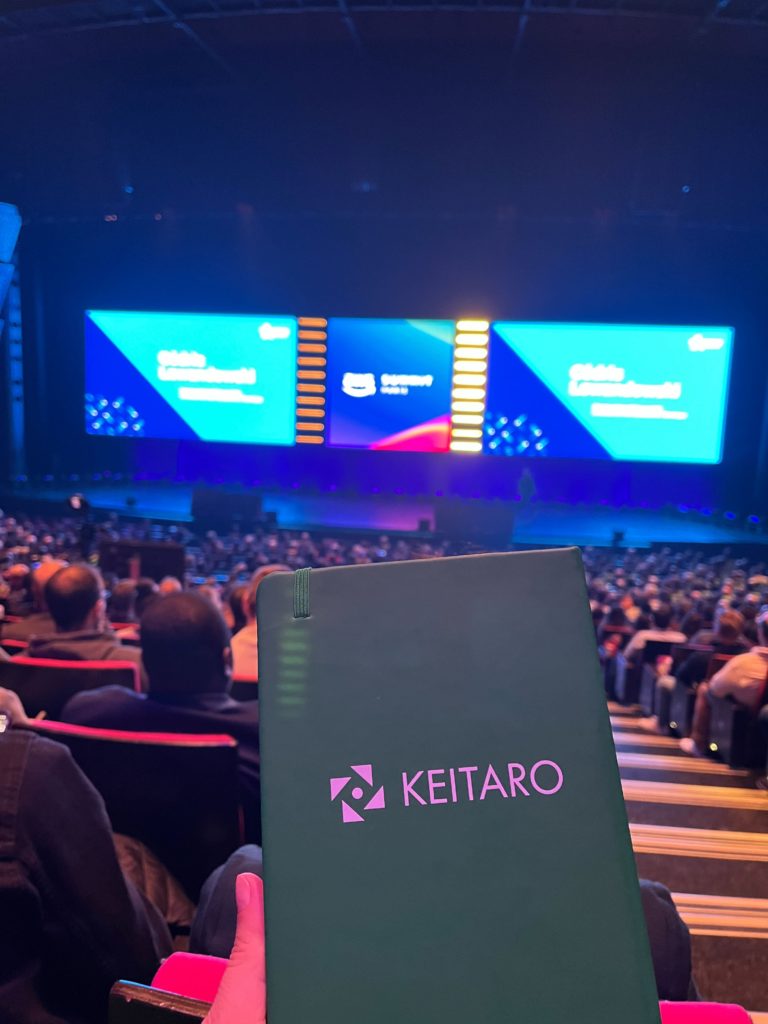 Overall, attending the AWS Summit Paris 2023 was a great experience that has had a lasting impact on my career. I gained a deeper understanding of DevOps methodologies and how they can be applied to software development, and I was able to network with other professionals in the field. I plan to attend similar conferences in the future to continue learning and growing as a DevOps Engineer.