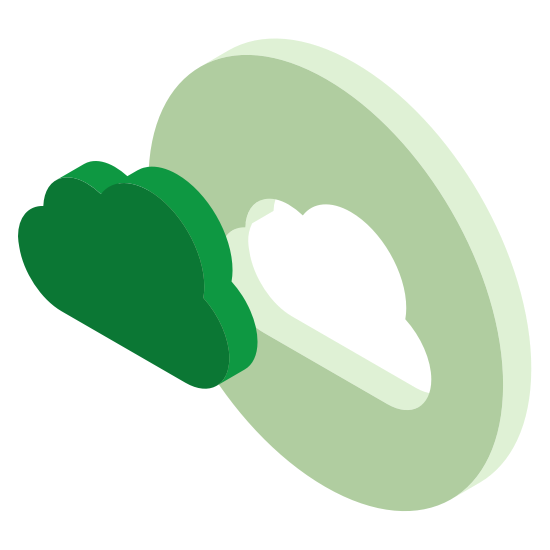 Cloud native services
At Keitaro, our goal is to empower businesses and organizations to unleash the benefits of cloud-based applications. We do this by ensuring you have a strong foundation on which you can achieve your objectives, now and in the future.
We design and develop cloud native solutions that drive business growth and deliver a competitive advantage.
Our cloud native services deliver the benefits of automation, scalability and agility, enabling you to provide your customers with innovative systems. Benefit from our extensive skill sets, powerful tools and in-depth knowledge of cloud technologies.
Why you need it
Keitaro is a complete solutions provider, working with customer satisfaction as our top priority! We are a software development resource and managed services provider with the ability to deliver all aspects of cloud-based scalable solutions. We use best-in-class practices to plan and execute your cloud journey.
We offer engagement models that range from improving a client's in-house capabilities to complete out-tasked app development. Each project is customized to your unique business goal – from design and development, through to implementation and maintenance.
We've been a part of the cloud evolution and know what works.
An early adopter – we've been involved in cloud technology since its inception
We have created cloud-powered solutions for organisations of all types and sizes around the globe
We live on the leading-edge, always employing the very latest technology
Equipping your teams for operational excellence
We develop and maintain the most secure environment available

Implementing a cloud-first strategy
Implementation of the cloud enables businesses and organizations to boost efficiency and increase their competitive advantage by spending less time on maintenance and more time on enhancing existing services. Free from the cost and responsibility of purchasing, maintaining and supporting expensive server infrastructure, Keitaro offers you the opportunity to invest in a range of other areas to foster innovation and growth.

Cloud migration designed for you
Whether re-hosting ('lift and shift'), refactoring an existing application or creating a completely new one, your journey into the cloud requires significant expertise to identify and apply the most efficient technologies. Cloud migration provides an optimization that modernises your operations and utilises the benefits of the cloud. Our experienced team streamlines the migration and supports you throughout every step of the process.

Open-source solutions using cloud native technology
We deliver first-class open-source software solutions that address our clients' unique requirements. With our focus on cloud solutions, deployment and integration with cloud platforms like Amazon Web Services, Google Cloud and Azure, we support businesses and organizations through the entire digital transformation process.

Implementing CI/CD and automation
Continuous Integration/Continuous Deployment (CI/CD) is the backbone of the modern DevOps environment and another area where Keitaro excels.
CI/CD is an integral part of software development and bridges the gap between the development and operations teams by automating the build, test and deployment of applications. It enables your team to deliver new features more quickly and get your product into your clients' hands faster. Your project will be delivered bug-free and functioning seamlessly across a wide range of different environments.
CI/CD and automation provide you with the flexibility to adapt and follow new market trends.

Optimize existing cloud usage
Sometimes an existing application needs re-architecting to better suit a cloud environment. This often involves modifying the app itself and a large chunk of its code, to take better advantage of cloud-based features and the extra flexibility that comes with them. This refactoring will lead to a cloud native framework with better overall performance and efficiency.
However, refactoring can be a complex and resource-intensive process that requires a lot of time to complete. Some companies even go as far as refactoring parts of their business solutions to make the whole process more manageable. The good news is Keitaro can make this easy!

Cloud transformation
A Cloud Transformation Assessment will provide you with the information you need to make important investment decisions. We use best-in-class software to collect and analyse your existing environment, then provide data and insight to plan your cloud migration journey. This is done following a simple collaborative process and project plan which you can view at any time.
Firstly, Keitaro works with you to identify the most effective outcomes for your business. Then we help you deploy world class discovery and analysis software from Movere and answer any questions you may have. Throughout the process we also provide a full view of deployment right across the estate.